Have you ever thought about doing a boudoir shoot? Maybe you are on the fence about capturing risque images. Or maybe you've never even considered it before.
Recently, I launched a new brand, Glitter Bomb Boudoir. Glitter Bomb Boudoir is a colourful boudoir photo studio for empowered queer bodies.
We're here to tell you that sexy, powerful boudoir photos are for ANYONE. Our studio is all about diversity and showcasing your sexuality, gender and your personality however you want to.
Boudoir photoshoots are a fun, empowering and unique experience. Even if you aren't partnered or don't want to share the photos with others, get them done! You will thank us later.
If you need some extra convincing, we got you. These are some of the top reasons to book a boudoir session.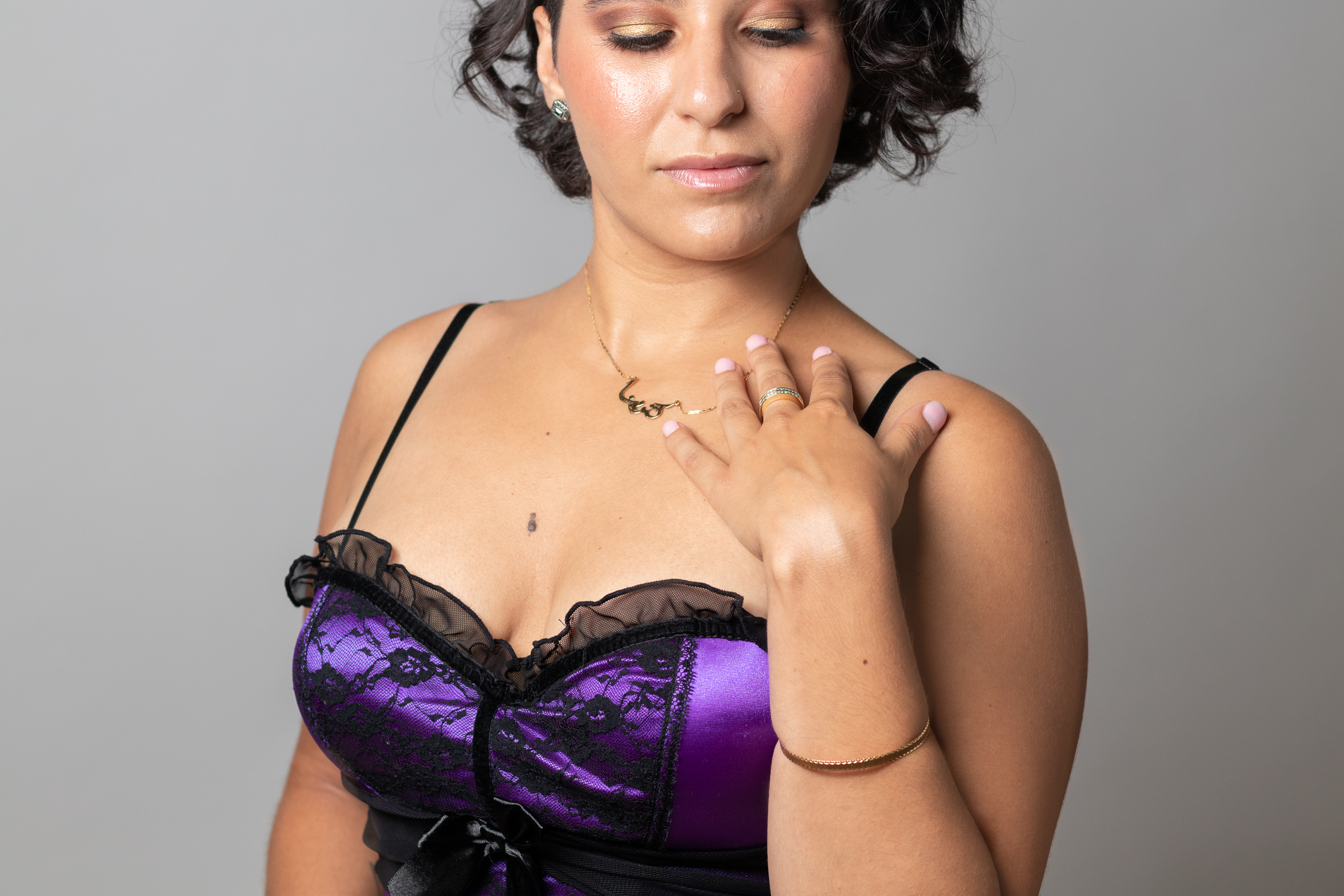 Celebrate and explore your sexuality
Getting a boudoir shoot is a great way to celebrate and remember all that our bodies do for us. Whether you are a new mother, recently started a new gym routine, or got a new tattoo - our bodies are constantly changing. Don't wait for the perfect moment to celebrate the way you look right now!
Glitter Bomb Boudoir provides a safe and judgement-free space to express your gender and your sexuality however you want. We serve clients of all genders and sexual orientations. We are also sex-positive, as long as it is safe and consensual then we are happy to design your session to capture the kind of images you want.
Boudoir sessions can also be a great experience to remind yourself just how sexy you are and to try new things! We offer guidance for shopping, self-care before your shoot, and of course lots of tips during the actual session. You may just learn something new about yourself!
Update your dating profile
You already get lots of matches, but who doesn't love a sexy profile photo? During your shoot, we take lots of photos that are risqué but not too revealing. Anonymous or more-clothed photos are great to share online - give people a sense of your sensuality without the need to bare it all.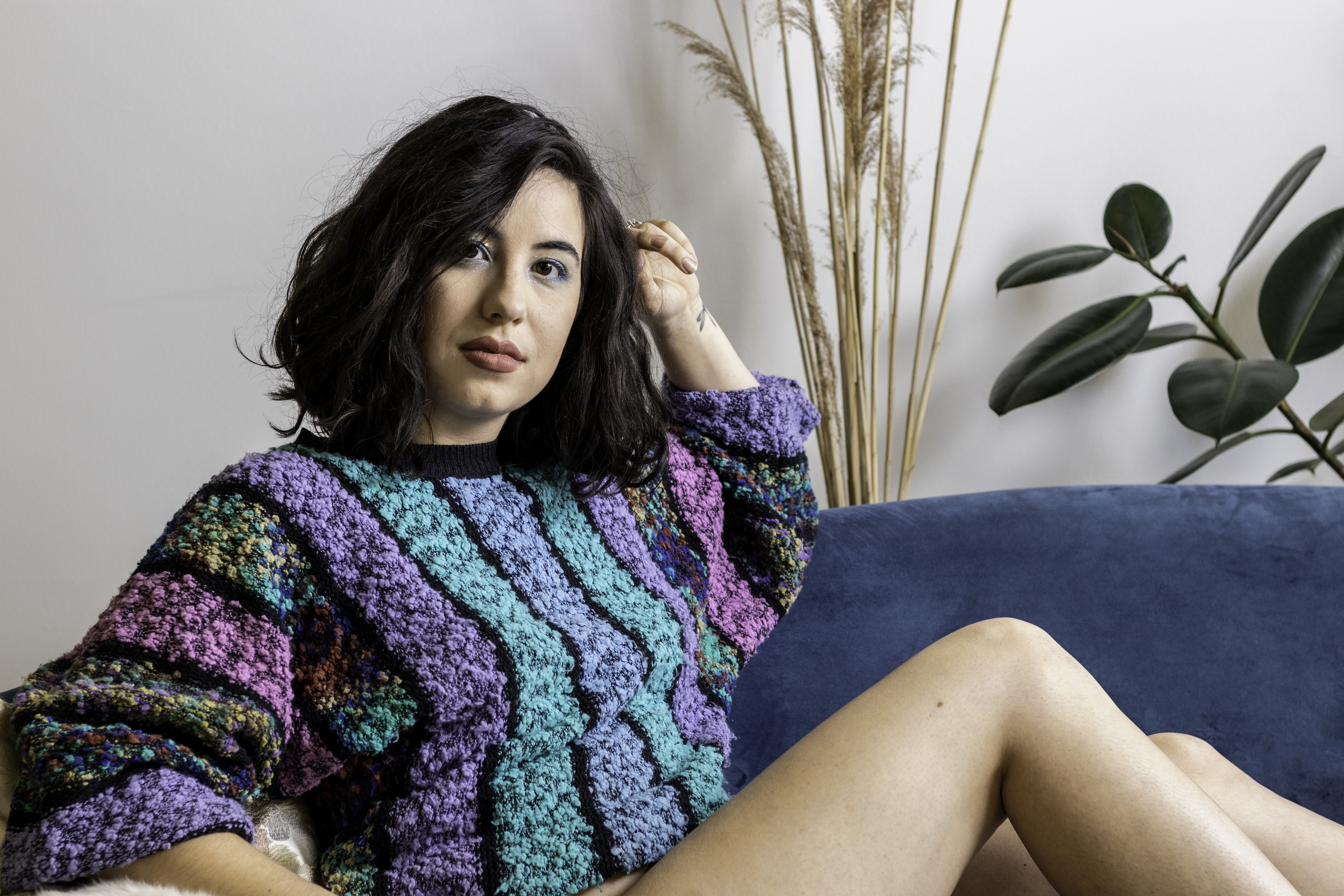 It doesn't matter whether you want to share your images more publicly, on a dating profile, or only with a close circle. We can capture images that reveal just the right amount to keep people interested, without giving too much away.
Be enticing, be playful, and show potential matches just how awesome you are.
Give a surprise gift to your partner
If you do have a special someone in your life, boudoir images make such an amazing gift. You can share your photos through an online gallery, but nothing really beats a few gorgeous prints or a custom album.
Boudoir images are totally unique, an awesome surprise, and we promise your partner will sneak a peek at the photos over and over again.
Our studio has all kinds of options for gifting. We have big beautiful canvas prints if you want to show off, or we have cute and small prints and albums to hide in a bedside drawer. We also offer gift cards if you wanted to gift the boudoir experience to your partner as something special.
And if you don't have a partner - get the gift for yourself! When we are feeling down, a beautiful boudoir album can be an amazing little pick-me up. Keep it in your bedside drawer or on your bookshelf and take a peek whenever you need a little confidence boost.
Fun date with a partner or friend
Glitter Bomb Boudoir also does sessions with pairs. For a unique date or friend-hang, a boudoir session can be a great experience to get to know each other better and create a great memory. Spending the day with a friend or partner is also a great idea if you are nervous about your shoot and would like some extra support.
If your partner is hard to buy for, or you have a super adventurous friend - a boudoir session can be a great experience to share together! Learn more about each other, laugh and spend the morning getting pampered. It will be a day you definitely won't forget.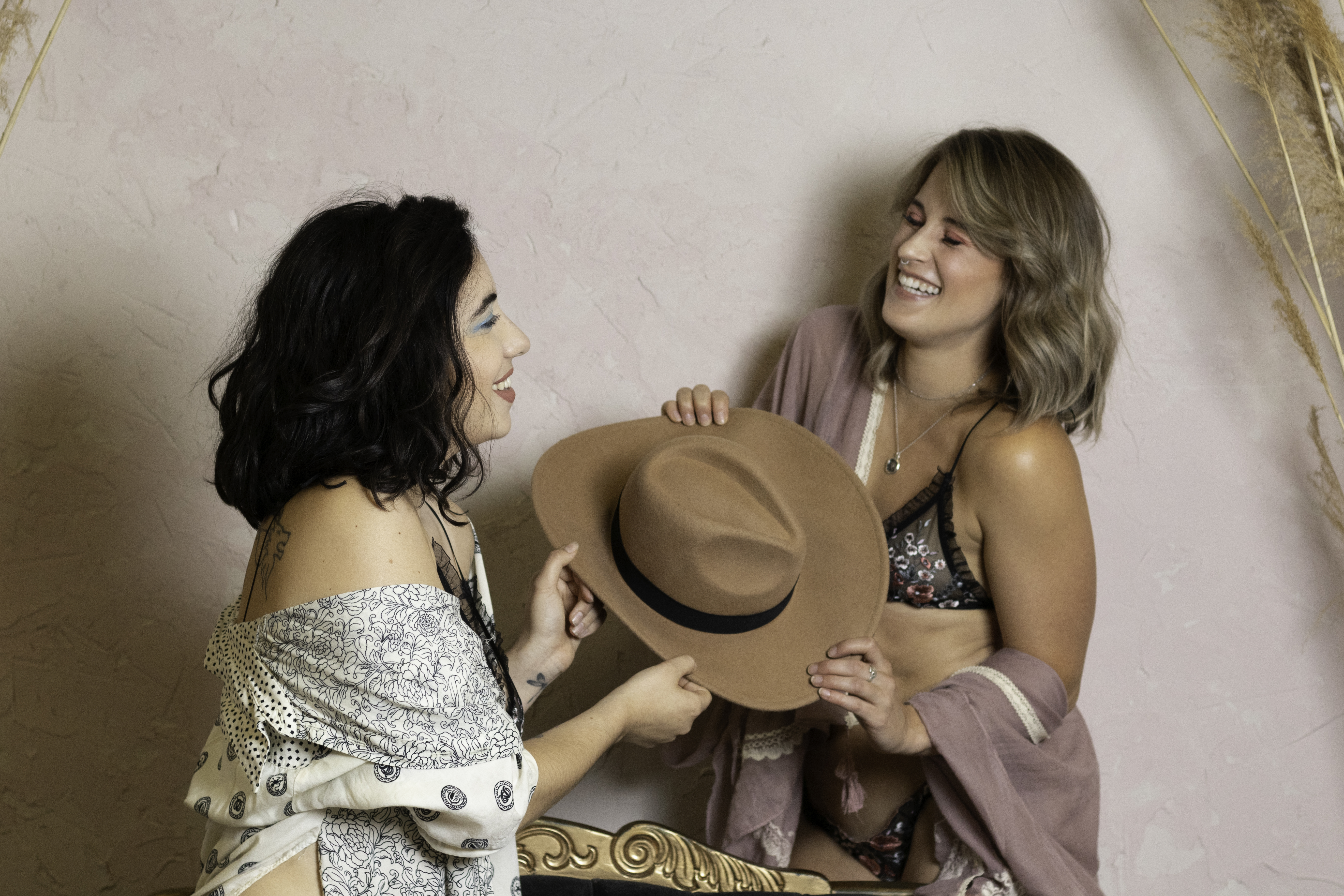 Treat yourself
To be honest, as much as we love all the ideas above, you don't actually need any particular reason to book a boudoir session. You can book a boudoir session simply because you want to! Boudoir is all about treating yourself, feeling amazing and having something tangible to remember how beautiful you are. Boudoir sessions are also a great way to push out of your comfort zone a little, and learn something new in a safe and welcoming environment.
Plus, it's an excuse to shop for sexy outfits. And who doesn't love shopping?
Book a session with us
When you book a session with Glitter Bomb Boudoir, we give all sorts of recommendations. We can help you find the best stores to shop at, and give tips for a little spa day at home to prepare for your session.
After a crazy year, treating yourself has been the latest MO. What better way to treat yourself than a full-day experience that is all about you!
Glitter Bomb Boudoir offers 3 unique packages to build your dream session. Learn more about our packages and book your own session.
Learn more
---