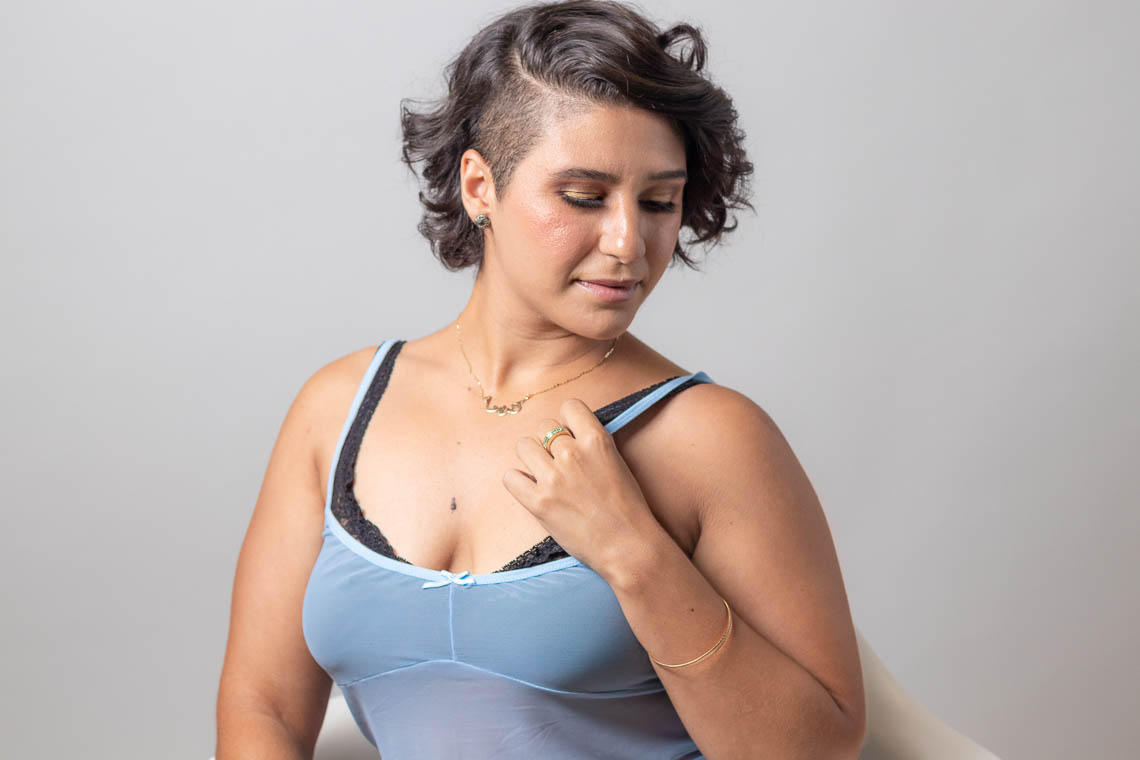 You may have heard - Glitter Bomb Boudoir has officially launched! Glitter Bomb Boudoir is a colourful boudoir photography studio for empowered queer bodies. The first of its kind in Ottawa / Gatineau, Glitter Bomb Boudoir is unique from other boudoir brands for a few reasons:
Extras are always optional.
During our research we discovered that most boudoir photographers include hair and makeup as part of the session. While we love a good pampering, we also know that so many people find self-expression from their own self-care routines. Hair and makeup done by professional partners is always an optional add-on for all our sessions. We work only with queer artists to represent our brand and ensure a safe space for all our clients.
Our pricing is transparent and all-inclusive.
In Ottawa, the average price for a boudoir session is approximately $1,500 after purchasing digital files and prints. Our sessions range from $800 - $1,200 to serve different price points and offer a more accessible price.
Throughout the process, we are completely transparent about our pricing. Digital files and prints are included in the price of all our packages. You also pay in full before the session so there is no financial stress on shooting day!
Learn more about our values and packages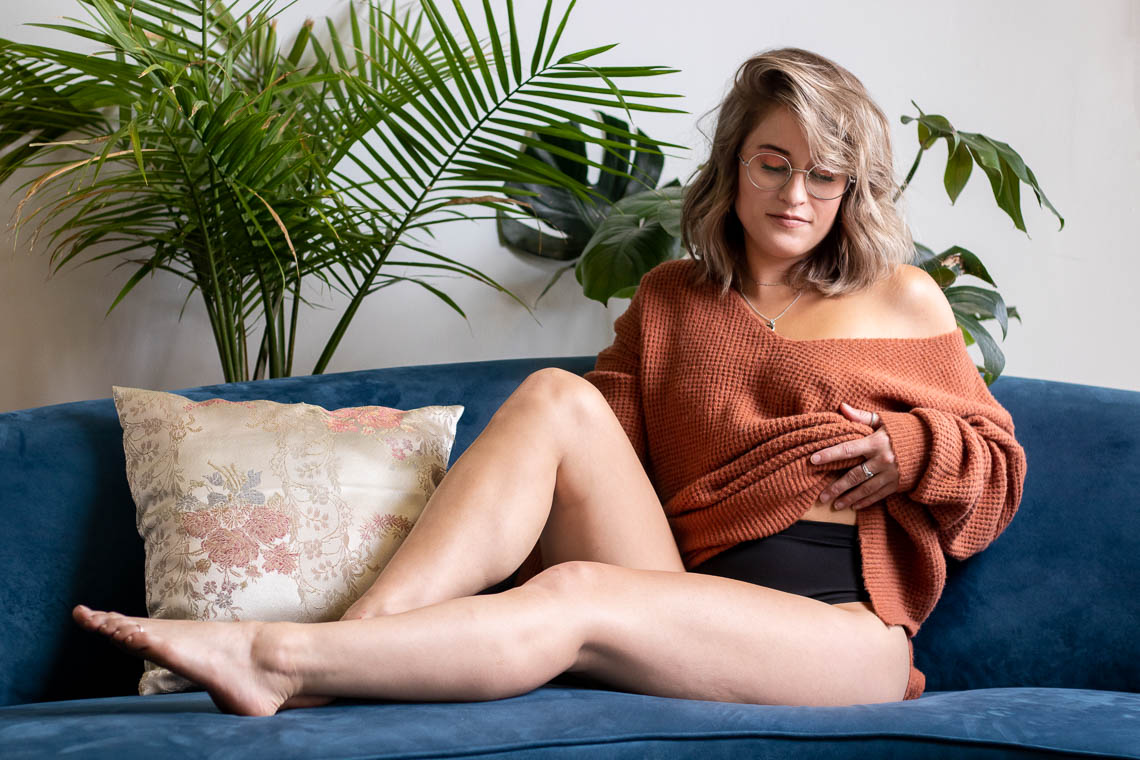 We offer accessible options for individuals with financial barriers
Everyone deserves the chance to feel empowered and beautiful through photography. To support people who may face financial barriers, we offer a limited number of discounted sessions each year, as well as flexible payment options.
Discounted sessions are exclusive to members of the LGBTQIA+ community, since this community already faces increased barriers, including income and wealth gaps.
If you require a discount or flexible payment options to access your session, we have this question included right in our request form.
We exist at an important time for the queer community
Everyone needs some self-love and celebration after a pandemic and social and political turbulence of the past few years. While many boudoir brands are great at representing moody, sensual images, we wanted to showcase a different side to sexuality - a fun, bright and positive side. Sex appeal is one thing, but being able to love yourself and show your personality is the biggest turn-on.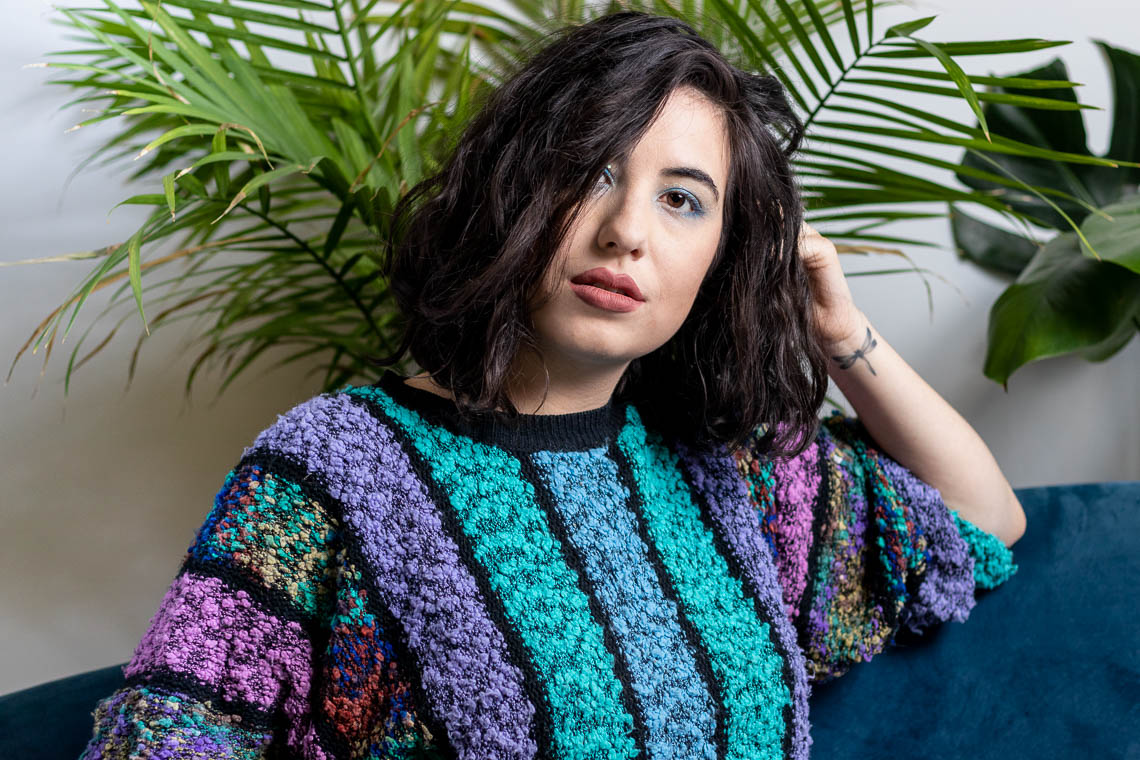 But most of all, the queer community still needs supportive, affirming and safe spaces. We need spaces that celebrate the amazing contributions of the queer community.
Despite what we may believe about the progression of gay rights - discrimination, violence and injustice against members of the queer community across the globe is still very real. In addition to creating space for everyone, Glitter Bomb Boudoir also serves to provide education to our queer community and allies. We are a strong believer in not only equal rights for queer individuals, but rights and policy that recognizes the differences and unique needs of different sexualities and genders. We know that there is more work to do, more tough discussions to have - and we aim to be a productive and educated voice on health, social and economic policy that affects people's everyday lives.
There is no better time than right now to be an advocate for sexual and gender diversity.
Want to join the movement for positive and colourful sexual expression? Book a session, help spread our message or partner with us!
Learn more
---
Get new blog posts straight to your inbox!